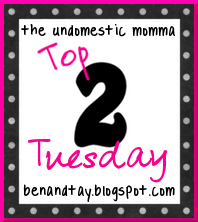 "Don't make fun of my beauty regimen." Say it like a vampire, then crack up for the next 10 minutes. Yeah, that was an inside joke with two of my best friends in middle school. It works if you say it like you're from Wisconsin or New Jersey too. No offense you guys. So Taylor has asked us to share two beauty secrets. Don't you just love reading about those in magazines? I'm hoping to get some good ideas from the participants today.

1. Pond's Cold Cream.
Yall
this isn't even a secret. Your mother, great aunt and grandmother all have probably used it. There's a good chance even your great-grandmother used it. And there's a good reason this oldie but
goodie
is still around. I use this about half the time at night to take my make up off, wash my face and moisturize all at the same time. Just rub it in and let it set a minutes then use a warm wet wash cloth to wipe off, a cotton ball for your eyes is gentler. The other half of the time I use exfoliating scrub instead, but my skin always feels nourished and
glowy
after using Ponds. It's cheap too!
2. Salmon makes you beautiful! Eating salmon or certain other fish makes you beautiful. Sure in the long run, what with the good fat and all the nutrients and such, but also immediately. Eat salmon right before you take pictures or on a date and you're instantly prettier, you complexion evens out, you get that pretty glow, and you look thinner too!
Ok
so the adjustment is minor, but I really do think I can tell the difference before and after fish, and it's delicious! Speaking of which, we are eating salmon this evening, check back for the menu plan shortly.
Discontinued beauty secret by request of the hubster: put a slice of garlic on a pimple. There are antibiotic properties in it that kill the yucky bacteria causing the problem and also dries it up some and reduces redness over night. My cousin taught me this trick and I've used it with a pretty good success rate! Keep it away from your eyes though, that burns. It beats picking and squeezing though!
The downside- your husband isn't going to want to kiss you so get that stinky stuff off your face! Spending the night alone anyway? Go for it!